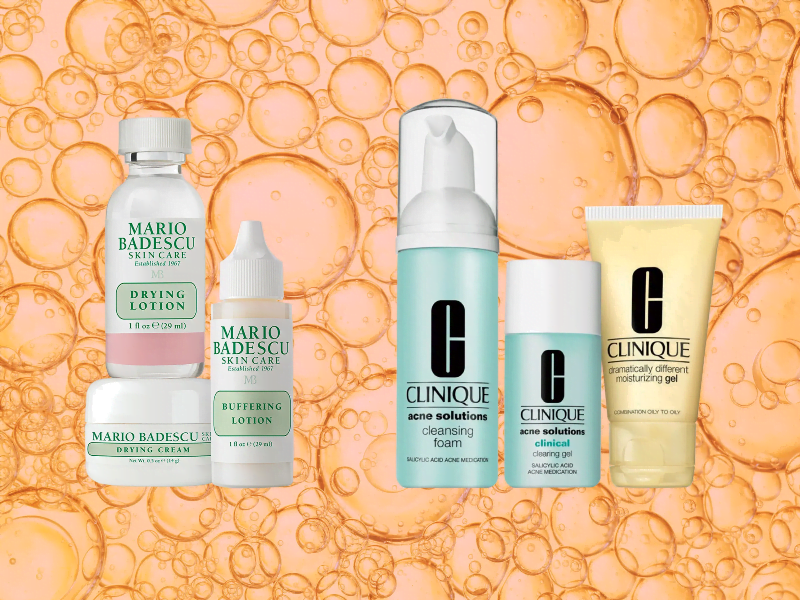 You may have left so many things behind, but one thing may have remained in your life that is acne or blemish-prone skin. If you have blemish prone skin then it is surely not easy to say goodbye to it. Now you must be thinking why this blemish-prone skin never leaves you, right? There are so many reasons behind it. First, not establishing a good skincare routine. When sebum and excess oil start to store in the skin, they start to create whiteheads and blackheads under the surface of the skin that ultimately results in pimples and blemishes.
This pimple blemish-prone condition is mild for some people and painful for many people. These blemishes and acne also cause inflammation and redness over the skin. So, you should use some quality products in your daily skincare routine. Further, this blog has selected high-quality products for you to treat your blemish prone skin.
1- Drunk Elephant T.L.C. Night Serum
Drunk Elephant T.L.C. framboos glycolic night serum is one of the best serums that are perfect for clogged pores and blemished skin. as the name suggests, this product is designed to be used before going to bed. It has a combination of pore cleansers, antioxidants, exfoliating acids, and moisturizers. When you apply this product, you may feel a little tingling on your but it's for a few minutes only. Overnight, this product operates as a gentle glycolic acid peeler.  It eliminates dead skin cells, unclog the pores, even out your skin, and works on breakouts while you are sleeping. Other than this, it also works best to enhance the hidden radiance underlying your skin to make it super glowy. Further, you must keep one thing in mind do not combine this serum with other serums, as it will not produce the results it should produce. Luckily, you can get more quality products like this with The Body Shop discount code at huge wallet-friendly prices.
2- Pilgrim Zapper Anti-Acne Gel
If you are afraid of applying any products on your pimple-prone skin because it gets irritated then worry not, this Pilgrim zit-zapper anti-acne gel is for you. This product has lightweight AHA BHA gel formula that is non-alcoholic. It provides instant relief to your painful acne and works to even out the skin for a blemish-free and spotless complexion. This product is best to use at night. Its active ingredients like glycolic acid (AHA) and salicylic (BHA) help to cure breakouts when you are sleeping. The best part about this product is, that it also gently exfoliates the skin to enhance radiant and fresh skin.
3- Deconstruct Pore Control Serum
Deconstruct pore control serum is a very effective serum for blemished prone skin. It has a very light and gentle leave-on formula. The key ingredients that are used in this serum are 3% of niacinamide, and 2% of BHA. Both combined are a perfect blend for congested skin. It gently exfoliates the skin, fights the blackheads, and whiteheads, and sinks its serum deep into the layers of the dermis. The best part is, that the serums have features that instantly absorb excess oil from the pore by reducing the appearance of open pores.